Winter brings snow, ice, and cold wind, all of which could have devastating consequences on your property. While the weather can be unforgiving, you can take steps to protect your building. Here is a guide that you can follow to safeguard your property from damage.
Winterize the Swimming Pool
If your rental property has a pool, winterize it before the weather turns chilly. This is because it can sometimes be hard to predict when a cold snap would come and force the temperature to drop. Approach a pool maintenance company if you need further assistance on the winterization process of your pool.
Check for Potential Outdoor Hazards
When a blizzard or some other winter storm hits your location, the possibility for large branches to fall on your property rises. These pieces of debris could damage your building's exterior and make you shell out cash for repairs. Before any heavy ice and snow or strong winds arrive on your area, trim any hazardous branches.
Prevent Snow from Building on Your Roofs
An accumulation of snow can pose a danger to rental property owners and tenants. You can stop snow from building up by asking a reliable property maintenance company to get rid of any winter-related debris on your roof. You can prevent potentially damaging leaks and clogged drains when you have a crew maintaining the rooftop of your building.
Add Extra Insulation
Excess heat escaping from the attic could cause ice or snow to melt on the roof. The melted snow or ice could refreeze and result in ice dams that will destroy your property. You can avoid this problem by introducing additional insulation in your building. When you have well-insulated attics, basements, and crawlspaces, you can prevent ice dam formations and frozen pipes.
Repair and Replace HVAC Systems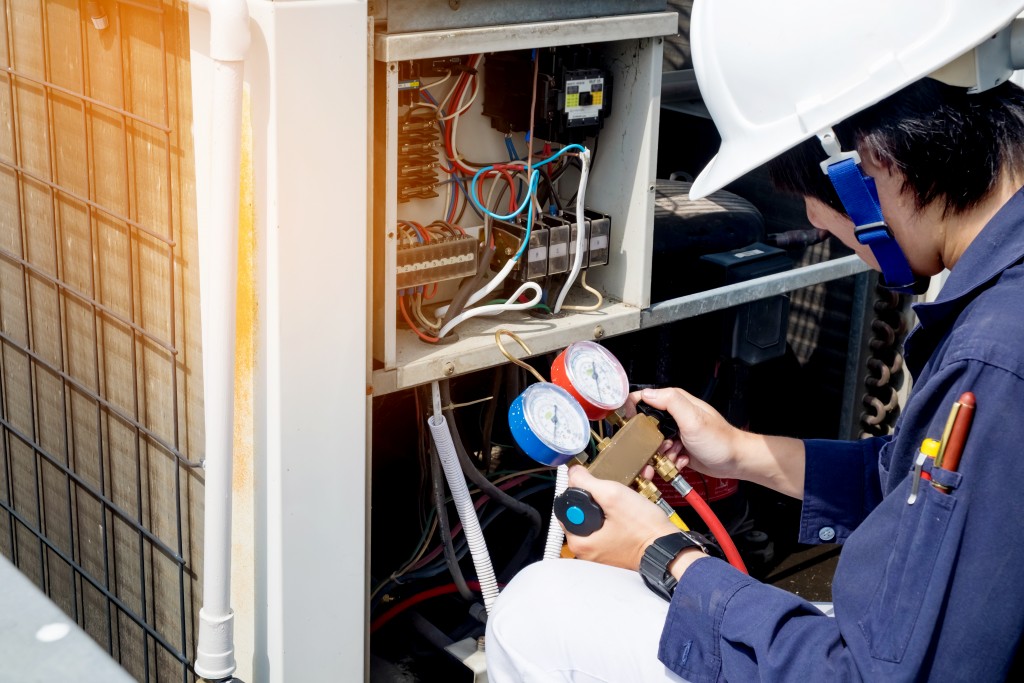 If you have any HVAC systems that are running poorly, you may want to have them fixed or completely replaced right away. Otherwise, they could fail during winter and require emergency installation or repair.
Fix Handrails and Steps
Broken railings and stairs can become dangerous for you and your tenants when covered with snow or ice. Get them repaired as soon as possible.
Purchase a Dependable Backup Power Supply
The power during winter may go out, especially during a blizzard. Before any inclement weather hits your area, get a reliable backup power source. During a power outage, a continuous electrical supply will keep you and your tenants comfortable and help prevent pipes from freezing. If you're going to buy a portable power generator, read the guidelines for safe operation.
Inspect the Condition of Vacant Units
Take time to check the condition of any vacant units you have in your rental property each week. If you find snow building up in one of the units, clean it up as soon as possible. Additionally, it would be wise to install security systems for your vacant units. It helps minimize unwanted break-ins during the cold season.
These steps will help you safeguard your property from the harsh winter conditions. Your tenants will surely appreciate your efforts in protecting your rental property from the unforgiving weather.