Real estate agents work hard! They are always hustling to find new leads, show properties, go to open houses and attend industry events. Not to mention, they have to keep up with their administrative duties like marketing listings, preparing paperwork, and tracking their progress. This can make working as a real estate agent seem like a lot of work. But the truth is, it is not as hard as you might think.
If you're considering a career in real estate, you've probably heard some mixed reviews about the profession. Some people will tell you that it's a great way to earn a living, while others will warn you about the long hours and high stress levels. So, what's the truth? Is working as a real estate agent as challenging as some people make it out to be? Let's take a closer look.
The Perks of Being a Real Estate Agent
In every career, there are ups and downs. But overall, working as a real estate agent has more perks than drawbacks. Here are some of them:
You can set your own hours
You can set your own hours and work as little or as much as you want. There are no hard and fast rules when setting your schedule, which gives you a lot of flexibility. This is especially beneficial if you have young children at home or are attending school full-time. You can also take advantage of slow periods to take vacations or travel for business. Overall, setting your own hours is a significant advantage of working as a real estate agent.
You can make a good income
In most cases, agents are paid a commission on the sale of a property, and the more expensive the property, the higher the commission. Furthermore, successful agents often have an extensive network of clients and regular referral businesses, which can lead to a steady income stream. Many real estate agents also receive health insurance and company car benefits. Overall, working as a real estate agent can be a very lucrative career.
You get to help people achieve their dreams
Real estate agents have the unique opportunity to help people achieve their dreams. Buying a home is often the most significant purchase a person will make in their lifetime. It can be a very emotional experience. As a real estate agent, you get to be a part of that process and help your clients find the perfect home for their needs. It can be very gratifying to know that you have helped someone achieve their dream of homeownership.
In addition, real estate agents also assist with the sale of homes. This can be difficult for families, and you get to help them through the process and find the right buyer for their home. It is a gratifying career where you can make a difference in people's lives.
The challenges of being a realtor
Truly, the advantages of being a real estate agent far outweigh the challenges, but let's take a look at a few of them.
You have to work long hours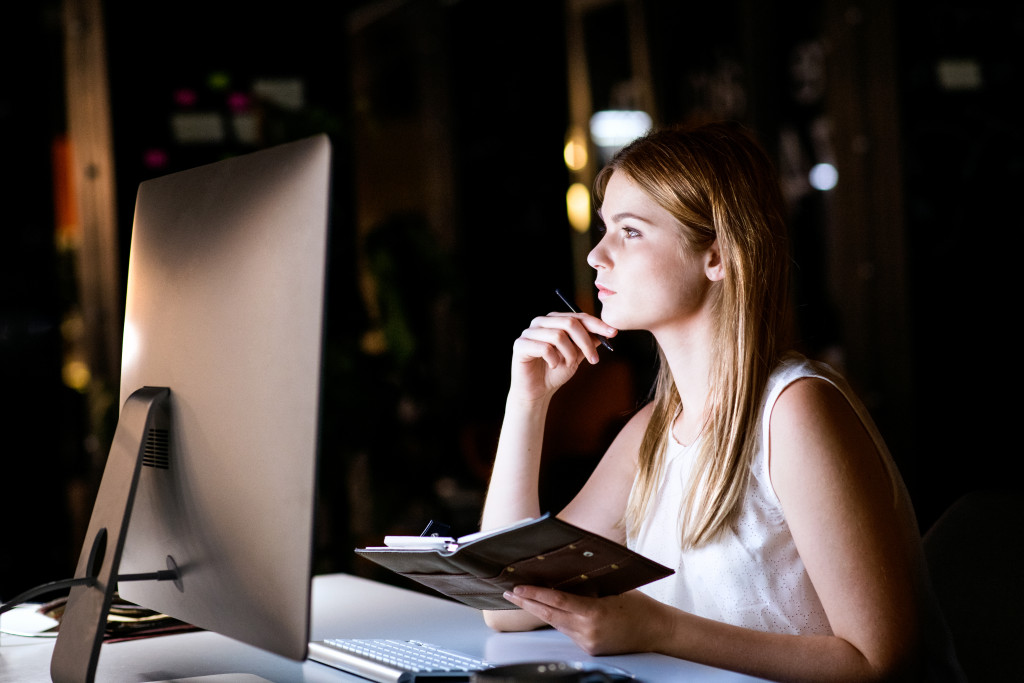 One of the biggest complaints about working as a real estate agent is the long hours. Because you are paid based on commissions, you will probably have to work evenings and weekends to show properties and attend open houses.
The career also requires some paperwork tasks, which means you'll be sitting in your chair for quite some time as you fill out paperwork. If you have an office at home, it would be wiser to invest in a suitable desk. For instance, standing office desks are great if you want to improve your posture while working. It's an adjustable standing desk that allows you to sit or stand while working and is beneficial for your health.
Keeping Up with Technology
One of the biggest challenges facing real estate agents today is keeping up with technology. To be successful, you need to be able to use the latest tools and platforms for marketing your listings, connecting with potential buyers, and running your business. For example, social media platforms like Facebook and Instagram have become essential tools for marketing properties and connecting with potential buyers. If you're not comfortable using these platforms, or if you're not using them effectively, then you're at a competitive disadvantage.
Working With an Ever-Changing Industry
The real estate industry is constantly changing, so real estate agents need to be adaptable. For example, new regulations are continually being passed that affect the way agents do business. New technologies are also always being developed that can make buying and selling easier for everyone involved. As an agent, it's your job to keep up with these changes and ensure that you're doing everything possible to provide your clients with the best possible service.
The bottom line
Overall, working as a real estate agent can be both challenging and rewarding. If you're thinking of starting a career in real estate, it's important to do your research and go into the job with your eyes wide open. But if you're prepared for the challenges that come with the territory, there's no reason you can't find success—and enjoyment—in this rewarding profession.