Location is an essential factor when choosing accommodation; pick one that's close to attractions and public transport.
Set a budget and make sure the accommodation offers the necessary amenities and features.
Choose an accommodation type that matches your travel style, i.e., a hostel for solo travelers or a hotel for families.
Serviced apartments are great for both business and leisure travelers as they offer convenience and comfort of home.
Be mindful of safety protocols, leave an honest review, and pay your bills on time to ensure a positive experience.
Choosing suitable accommodation is one of the most important things to consider when planning your travels. It can make or break your entire trip and leave you with lasting memories of either comfort and relaxation or stress and disappointment. As an avid traveler, you want to make the best choice regarding accommodation. In this blog, you will learn tips to help you choose the perfect accommodation for your next travel adventure.
Location is Everything
The location of your accommodation can significantly influence your overall experience. Consider proximity to attractions and activities that you're interested in, as well as to public transportation. If you're looking for a relaxing getaway, consider a more secluded location away from busy streets or noisy nightlife. Remember that centrally located accommodation may be more expensive, but it could be worth the added cost for the convenience and ease of access.
Budget Wisely
Setting a budget for your accommodations is essential, factoring in any necessary amenities or additional costs. Look for deals or promotions online, but be cautious of hidden fees or lower-quality accommodations. Decide the most essential features for your stay, and choose accommodation options that meet those needs while staying within your budget.
Reviews Are Your Best Friend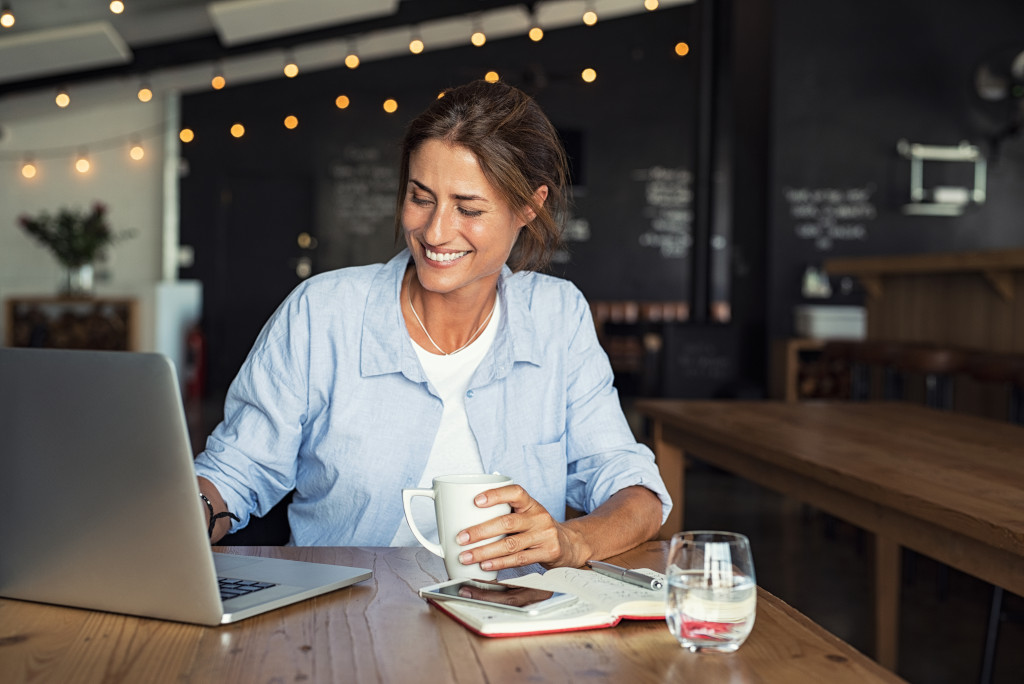 One of the best ways to ensure a positive experience with your accommodation is to read reviews from other travelers. Check online review sites like TripAdvisor or Booking.com to see what others have said about their stay. Remember that not all reviews are truthful or unbiased, so read critically and consider the overall trends in feedback.
Consider Your Travel Style
The type of accommodation you choose should align with your travel style and needs. If you're a solo traveler, you may prefer a hostel for the social atmosphere and community feel. If you're a couple or family on vacation, a hotel or vacation rental may be a more comfortable fit. Some may prefer quirky or unique lodging options such as treehouses or camper vans. But if you want an accommodation that suits all kinds of travelers, whether it's solo or groups, opt for luxury serviced apartments.
Serviced apartments are an excellent option for both business and leisure travelers. They offer the convenience of a hotel, with all the comforts of home. Serviced apartments come fully furnished and often include amenities such as a kitchen, living room, bedroom(s), bathroom, and Wi-Fi. They also usually offer flexible check-in and check-out times, so you don't have to worry about being tied to a strict schedule. They're especially convenient if you're planning to stay in an area for a more extended period of time.
What To Do When Staying in an Accommodation
Now that you know the best tips for choosing accommodation, you need to know the dos and don'ts when staying. Knowing these will ensure that you have a safe and enjoyable stay. Here are four things you should know:
Be respectful of your hosts.
Being respectful of your hosts and the other guests at your accommodation is essential. This includes following the house rules, cleaning up after yourself, and being mindful of noise levels late at night.
Leave a review.
Leaving an honest and accurate review of the place you stayed can really make a difference for other travelers. It helps potential guests decide if it's the right fit for them and ensures that hosts are held accountable for providing quality services.
Be prepared to pay your bills.
Always make sure that you're aware of the payment policies before booking and have the necessary funds available when it's time to check out. This will avoid any unnecessary hassles or delays during your stay.
Be mindful of safety protocols.
Safety should always be a top priority whether you're staying in a hotel, hostel, or vacation rental. Be sure to familiarize yourself with the safety protocols and follow them throughout your stay.
By knowing how to act appropriately when staying in an accommodation, you're sure to have a memorable and enjoyable experience.
Choosing the right accommodation can make or break your travel experience. By following these tips, you'll be able to find a great place that meets your needs and fits within your budget. From location to reviews, it's essential to consider every detail before booking to have an unforgettable stay.
Additionally, being mindful of safety protocols and respecting hosts is essential for having a positive experience with any kind of accommodation. So if you're looking for a comfortable and enjoyable stay during your travels, consider these tips!