The question of when to sell a house is a difficult one to answer. There are many factors to consider, and there is no easy answer. However, there are some things that you can keep in mind that may help you make the decision. This article will explore some things you should consider when deciding to sell your home. With careful consideration, you can determine what is best for you and your family.
When you're ready to move on
Selling your house when you're ready is a great decision that can come with many different benefits. Investing in a property can return substantial profits, and selling your home may give you the capital required to move into an upgraded space. Streamlining the sales process can speed up the time it takes to close on the sale and have access to those funds.
Knowing when you're ready to move on from your home isn't always an easy decision, but several factors can help determine the right time for you and your family. First, it's essential to consider whether your current space is meeting your needs.
Are you outgrowing the square footage, or do you need more storage? If so, then it may be time to consider a move. Additionally, if there are neighborhood changes that you don't like or have concerns about the local schools, selling your house and moving may become an attractive option.
There are many professionals you can trust who will help find potential buyers and guide you through the paperwork. Selling a house isn't always easy, but it's feasible with patience and dedication to finding the right buyer and following all required procedures.
When your family situation changes
If your family situation is changing, such as expecting a bundle of joy, selling your house may be an ideal solution. It provides the perfect opportunity to move into a bigger space, more suitable for your growing family's needs.
Plenty of resources are available to help you through the process, from finding the best realtor and devising a game plan to ensuring the process is smooth and stress-free. Selling your house can tax even the most seasoned homeowner, so it's essential to research and find out what best works for you – talk to potential buyers, go online or visit estate agents in person. The possibilities are endless!
When repairs are needed
Selling your home can be difficult, but you should consider it when repairs are needed. Significant repairs such as roof replacement, plumbing, electrical system updates, or important structural alterations can become costly and time-consuming while living in the home.
Additionally, these types of repairs may also reduce the value of your property and affect potential buyers when it comes time to sell. Ultimately, selling your house can pave the way for a smoother transaction that may save you money over time.
When the market is right
Selling your house can be a great way to capitalize on rising housing prices in the market whether you are looking for more living space, downsizing, or seeking a different location altogether, selling when favorable market conditions could make all the difference in getting you the most out of your sale.
Researching your local real estate market and speaking with a knowledgeable real estate agent in the area can help you determine when the right time is to put your home up for sale and optimize your return. Taking advantage of a bull housing market can be essential to maximizing the profit on your investment, allowing you to get the most bang for your buck when selling.
When you're facing financial difficulties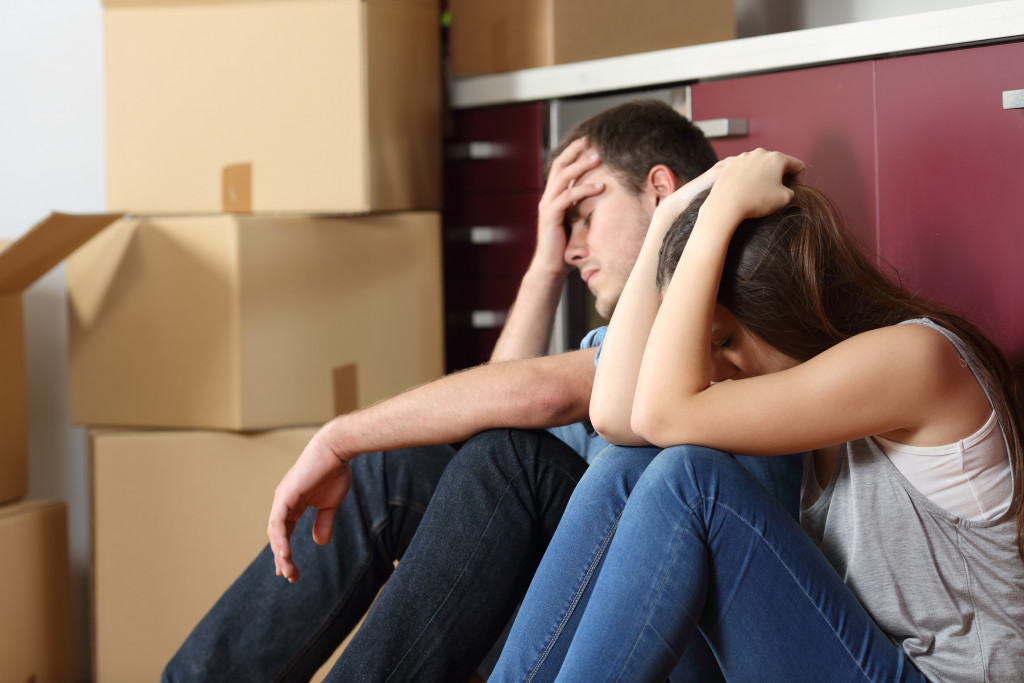 A difficult financial situation doesn't have to force you out of your home for good. Selling your house can provide a much-needed fresh start. This is an important decision and should not be taken lightly. As you evaluate the best choice for your circumstances, there are several factors to consider such as current market conditions, tax consequences, and possible issues linked with foreclosure or bankruptcy.
A professional real estate agent will also be able to advise you on the most effective way to market your home in order to increase its resale value. However, if you decide to handle it, selling your house can help you become debt-free and financially secure again.
Ultimately, the decision of when to sell your house is a personal one. However, there are a few circumstances in which it may be advantageous to put your home on the market. If you're thinking about selling your house, consider whether any of the above situations apply to you. And if you're not sure whether now is the right time to sell, don't hesitate to speak with a real estate agent for more guidance.