Real estate investing has the potential to be very profitable, with the median existing single-family home prices increasing by 4.8% between 2018 and 2019 and 6.2% in transactions.
When considering building homes for real estate, it is essential to identify the best locations with easy access to transportation, amenities, and other facilities that make them attractive to potential buyers.
Partnering with experienced contractors such as general contractors, architects, interior designers, and landscapers is essential for ensuring a successful project.
Building homes for real estate requires substantial capital investment, which can be sourced through loans, grants, crowdfunding campaigns, or venture capital investments.
Real estate investing has long been known to be profitable, as evidenced by the numerous success stories of investors who have made it big in the industry. According to National Association of Realtors (NAR) statistics, median existing single-family home prices increased by 4.8% between 2018 and 2019, while the number of transactions rose by 6.2%. This indicates an ever-growing demand for real estate properties due to their profitability.
However, it is essential to note that real estate investment does not come without risks – it can be pretty volatile if you don't know what you're doing or don't have a strong background in finance and economics. According to a recent survey conducted by NAR, most real estate investors who experience financial losses do so because they are not familiar with current market forces or trends and fail to analyze possible risks associated with an investment opportunity properly. This highlights how important it is for real estate investors to understand the market before putting money into any property.
So what if your real estate business centers around buying affordable pieces of land and building homes? Here are a few things to consider.
Identify the Best Locations
Building homes in the right location is essential to maximizing profits in real estate investing. The best sites should have easy access to transportation, amenities, and other facilities that make them attractive to potential buyers. The area should also be close enough to the city or town center so that people can easily access employment opportunities and essential services like healthcare and shopping.
When searching for properties to build homes, you should remember that the best locations may already have houses on them. This is because these areas will have already seen an influx of demand from potential buyers, and thus their value will likely be higher than more rural or suburban areas. So, you will need to consider the cost of buying these properties and any construction costs when you calculate your potential profit.
Additionally, the presence of existing houses can help you assess the neighborhood for its quality of life offering – something buyers often look out for when making a purchase decision. You'll need to pay attention to factors such as crime rate, school systems, parks, and recreational activities nearby to determine if this is an area where buyers want to live and raise families. Moreover, established neighborhoods can also provide insights into local zoning regulations, which may affect how buildings are constructed and used.
Partnering with Contractors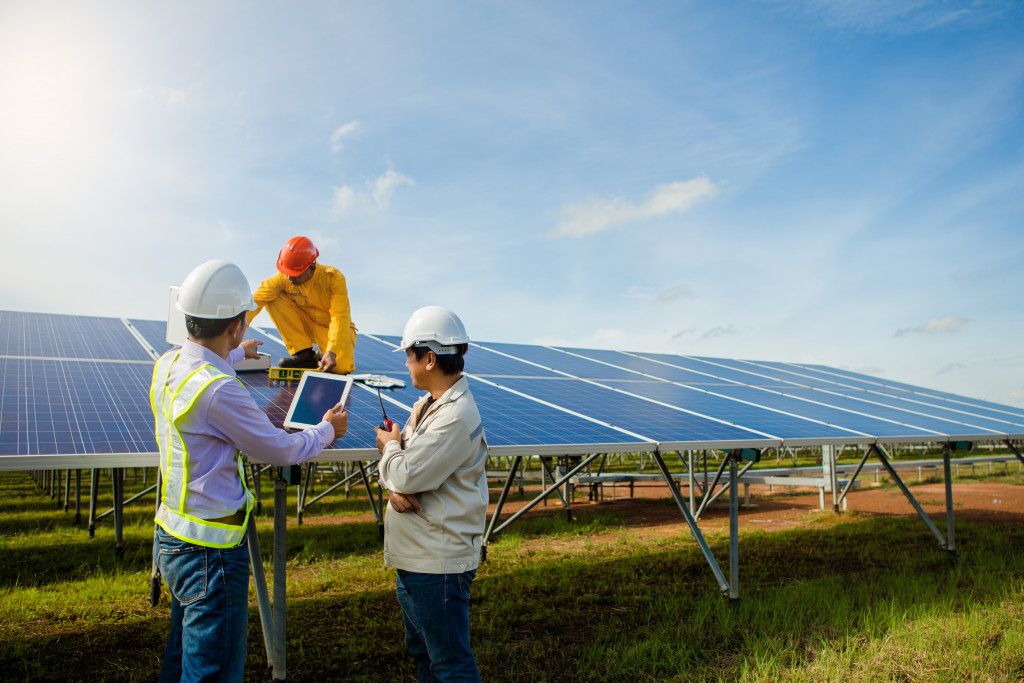 Building a home requires partnerships with contractors to ensure the house is constructed correctly and safely. Contractors specialize in various aspects of construction, and partnering with them allows you to access experienced professionals who can advise and guide you on how best to build your desired property. Here are a few contractors to consider:
General Contractors
They oversee the entire construction process, from sourcing materials to hiring subcontractors. They will ensure that all work is done safely and within budget.
Architect
Architects are responsible for designing the house's structure according to your specifications and ensuring it meets building codes.
Interior Designer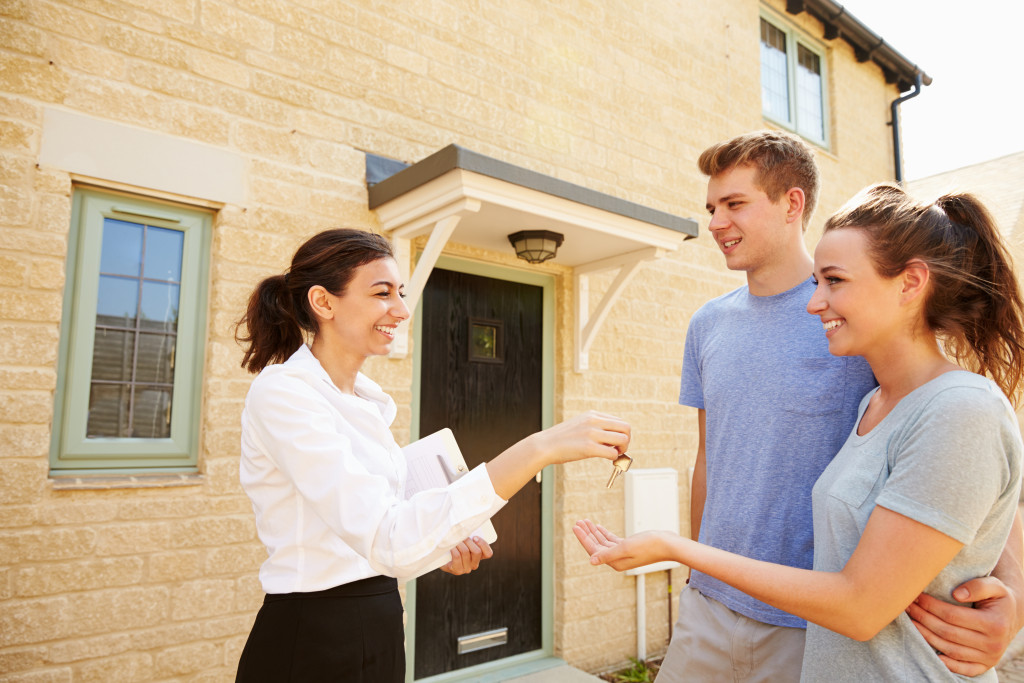 This professional can help you design a comfortable and attractive interior layout for your home, creating a living space that potential buyers find appealing.
Landscaper
Landscaping helps improve the visual appeal of any property, so partnering with a landscaper may help boost its value in the eyes of prospective buyers.
If you want the most bang for your buck, you can hire a professional design-build contractor for your home-building project. These experts combine the services of an architect and a general contractor, meaning you can get design and construction services in one package rather than hiring separate professionals for each task.
Building a Large Capital Base
Finally, once you have a real estate business plan and are ready to move forward with construction, you need to ensure that you have enough capital available. Building homes is an expensive process and requires substantial funds for the purchase of land and materials as well as payment for contractors. This means that having access to large amounts of capital is essential if you want your business venture to be successful.
Your best bet here is to start small by initially investing in one or two low-cost investment properties. As your profits increase from these investments, you can use the money to fund larger projects such as building more homes or commercial buildings. Additionally, financing options such as loans, grants, crowdfunding campaigns, and venture capital investments are worth considering to help you get started.
Final Thoughts
Building homes for real estate is a profitable venture, but it requires careful planning and consideration of market forces and trends to minimize risks and maximize profits. Doing your due diligence and partnering with experienced professionals can help ensure that your project is successful and that you have access to the capital needed to make it happen. Building homes for real estate can be a great way to earn significant returns on investment over the long term.