So, you're thinking about buying a house. Congratulations! Homeownership is a huge milestone—probably the biggest purchase you'll ever make. But before you start scouring listings and going to open houses, there are a few things you need to do to prepare.
Purchasing a home is a big decision that involves a lot of paperwork, inspections, and negotiations. It's easy to get caught up in the excitement of buying a new home and overlook some key factors that could come back to bite you later on. Here are four crucial things to check before buying a house to avoid unwanted surprises.
The condition of the property
Having a realistic expectation of what you're getting for your money is essential. If you're buying an older home, there will likely be some wear and tear. But if the property is in bad shape, it could cost you more repairs than it's worth. Before making an offer, ensure that a professional inspector inspects the property first. Hence, you know what you're getting yourself into.
It would also be ideal for getting an electrical inspection report of the whole property to determine the state of the wiring. If you are buying an old property, the chances are that the wiring is outdated and will need to be replaced. This would cost a significant amount, so it's important to factor this into your decision.
The neighborhood
You may fall in love with a house, but if the neighborhood isn't ideal, it's not worth it. Do your research on the area beforehand and note things like the crime rate, the quality of schools, and the commute time to work. If you have kids, you'll also want to consider the availability of parks and playgrounds.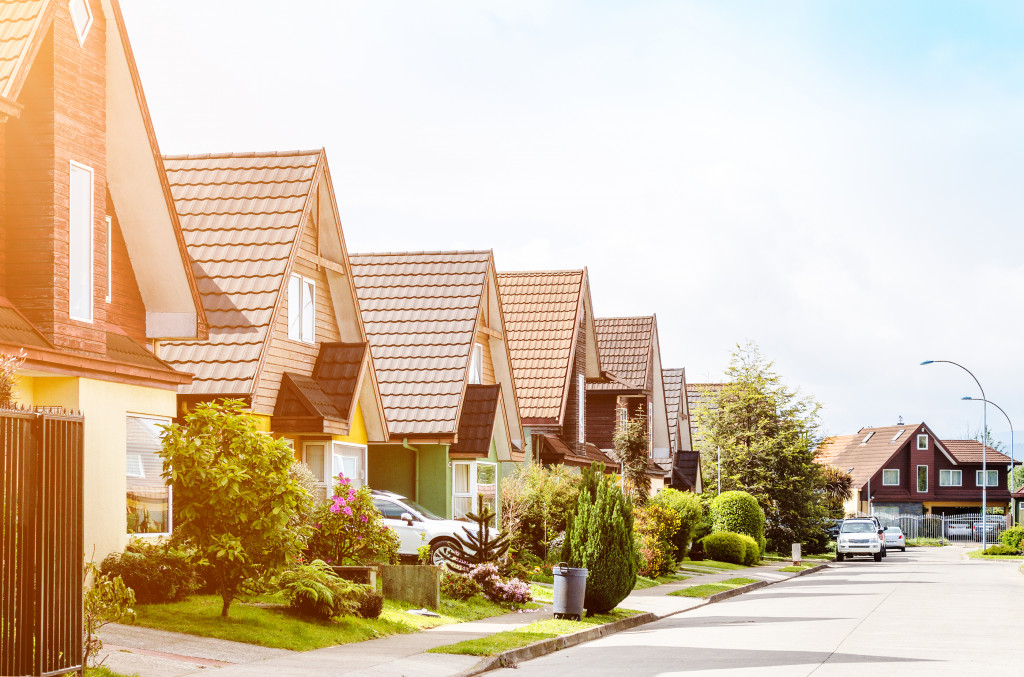 Are the homes well-maintained? Is there evidence of blight or neglect? Are the streets in good condition? Checking out the neighborhood before you buy can give you a good sense of what you're getting yourself into. It may also help you to negotiate a better price on the home if you find that the neighborhood requires some improvement. Either way, it's always better to be informed before making such a large purchase. You may love the house, but it's not worth it in the long run if you hate the neighborhood.
The price
It's essential to be aware of your budget before looking at homes. Once you find a home that you like, be sure to get a comparative market analysis (CMA) from your real estate agent to see how many similar properties have sold in the area. This will give you an idea of whether or not the asking price is fair. The price of a house depends on many factors, such as its location, size, and amenities. It's important to compare prices before making an offer on the place to know you're getting the best deal possible.
Making the wrong decision can impact your finances for years to come, so it's essential to do your research and ensure you're comfortable with your decision before moving forward. Don't be afraid to negotiate—you may be able to get the seller to lower the price if they know that there are other interested buyers.
The terms of the contract
When buying a house, it's essential to thoroughly read and understand the contract before signing anything. After all, a home is likely the most expensive purchase you'll ever make, and you don't want to end up in a situation where you're not protected. The contract should spell out precisely what is included in the sale and any conditions or contingencies that must be met. For example, the contract may state that the seller will make repairs before closing, or that the buyer must obtain financing by a certain date.
Keep in mind that you are not only buying the physical structure, but also the land that it sits on. This is an important distinction because the terms of your contract will determine who owns the land and who has the right to use it. For example, if you purchase a house with a 99-year lease, you will only have the right to live there for 99 years. After that, the ownership of the property will revert back to the original owner. Therefore, it is essential to carefully read and understand the terms of your contract before signing on the dotted line. By taking the time to carefully review the contract, you can help ensure that everything goes smoothly and that you end up with the home of your dreams.
Final thoughts
Purchasing a home is a big decision—one that shouldn't be taken lightly. Be sure to do your research ahead of time so that you know what you're getting into and don't end up with any unwanted surprises. If you take the time to check these four important things before buying a house, you'll be well on your way to finding your dream home.