Buying a home can be a daunting experience for first-time home buyers. You should consider many things before buying your first home, and it is important to do your research beforehand. This way, you will not end up buying a home that you will regret investing in down the line.
Even though buying a house can be quite complicated, you need to do your best to handle the process properly. This way, you will be able to get the best value for your money. You need to understand that the home buying experience comes with a lot of challenges.
After all, you need to think about things like home insurance, getting a good real estate agent, paying for the down payment, and dealing with the closing costs. However, doing your part by researching the steps to buying a house for the first time will help you go through the process without problems.
The Home Buying Process
Buying a house is an exciting time, but it can also be stressful. There are many things to consider when purchasing your first home. Below are some things you need to consider when buying a house for the first time:
Securing enough money for expenses
When buying a house for the first time, you need to make sure that you have enough money to cover the home buying expenses. This includes having enough money for closing costs, home inspections, and the down payment.
Securing the down payment is very important because it can determine whether you qualify for home loans. You also need to have enough money saved up to cover home buying expenses such as home inspections, repairs, and closing costs. These expenses need to be covered because they are non-negotiable.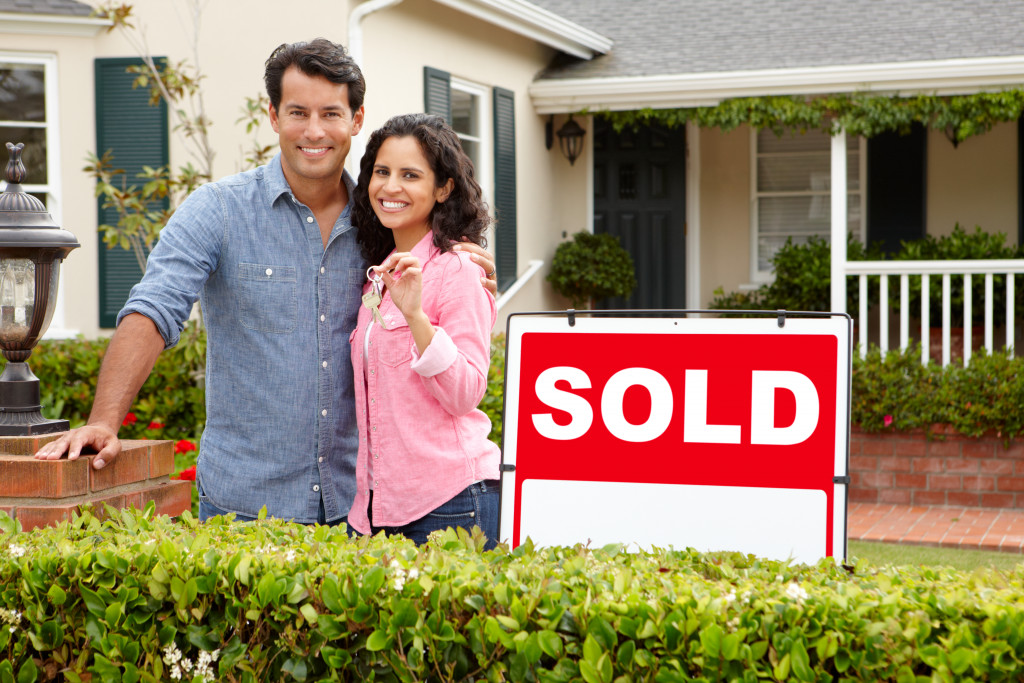 Keeping your home buying budget to a minimum
You also need to make sure that you do not overstretch your home buying budget when trying to buy the home of your dreams because it can be financially risky for you in the long run. You need to set aside a budget for home buying and stick with it.
Do not forget about home inspections, closing costs, and other expenses you will need to pay for when trying to close a deal on a home. These things can be overwhelming, but they are very important because if one of them is missing or incomplete, the home buying process could become more complicated.
Never miss out on opportunities to inspect the home
A home inspection is very important because it will let you know the state of your home's structure before buying it. This way, you can either renegotiate the home buying price or back out of the deal if you find significant damage in the home.
People who skip home inspections usually regret it later on once they have bought the home and discover major problems with it. You must remember that even if the home looks good on the outside, it does not automatically mean that there are no defects or damages inside.
Be sure to hire an expert for this job to know what's best for your home and determine whether there are home buying expenses you will have to make on top of the cost of the house you will purchase. Once home inspections are completed, it's time for the home buying negotiations.
Many home buyers fail in this part of the process because they don't know what is considered a good deal and how much money they should be offering for home selling prices. Therefore, you need to limit the home buying price that you are willing to pay.
Hiring a reliable real estate agent
Part of what makes the home buying process more seamless is hiring a reliable real estate agent. These agents are experts in the home buying process, and they can help you determine whether the home you are planning on buying is worth it, depending on its current market value.
A reliable real estate agent will also help you determine home buying offers and what price to offer for a home that interests you. Real estate agents will be able to give you valuable information regarding the homes you are interested in so that you will be able to make good choices.
Paying Attention to the Process
Buying a house for the first time can be overwhelming especially if you are not familiar with the home buying process. It is important to make sure that you will follow all the steps of the home buying process, including home inspections and home loan pre-approval. Doing your part by conducting research will help you understand the home buying process more effectively.