Many people visit Davao yearly and their itineraries often include the well-known tourist destinations, including Philippine Eagle Center, Davao Crocodile Park, Eden Nature Park, Museo Dabawenyo, Malagros Garden Report, Mount Apo, Japanese Tunnel, Pearl Farm Beach Resort, and many more. A lot of people enjoy the freshest produce Davao has to offer, including pakfry (paksiw + fry), durian cheesecake, satti, seafood, pomelo, infused rum, suman with chocolate, and kalderobo to name a few.
Whenever people visit Davao, they also experience the many reasons why people choose to retire here or move here with their families. Here are some reasons you should make the same move.
1. It's one of the safest places in the Philippines
Davao enjoys the reputation of being one of the safest cities in the entire Philippines. The crime rate in the city is low and in fact, its crime rate is the lowest in the whole country too. Rules are implemented well, including curfews. Unlike in Metro Manila wherein people are afraid to walk the streets alone, you'll feel safer in Davao, especially since the people here are known for their discipline and law-abiding ways.
2. You get to enjoy Mother Nature at its finest
Want to live in a city and still enjoy Mother Nature at its finest? No, we're not just talking about going to public parks like the ones in Bonifacio Global City or Makati City. We're talking about living near the beach and so much more. If you move to Davao, you'll find yourself near several tourist destinations in the Philippines, including wild forests, underwater wonders, and mountains. Instead of being surrounded by tall buildings, you'll enjoy a "bigger" sky whenever you step out of the house. Want to build a tiny cottage and enjoy your retirement? Look for any land for sale in Davao City and you'll have greenery surrounding you every day.
3. Davao has good weather year-round
One of the downsides of living in a tropical country is dealing with typhoons. Davao has good weather all year round as it is surrounded by mountain ranges. These act like a barrier from the bad weather. Davao is known as a "typhoon-free city" and the good weather allows you to maximize your activities without having to worry about bad weather. This also gives homeowners the advantage to create their dream homes without having to worry about strong typhoons and floods destroying their hard work.
4. Davao is a "clean" city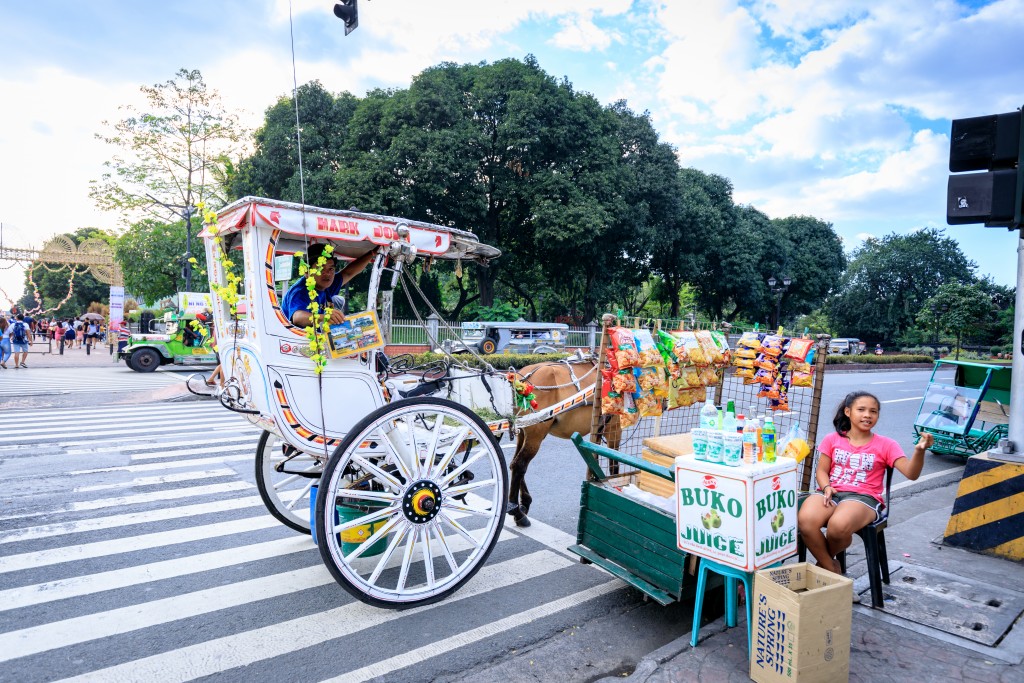 Travel to Davao for leisure and you'll feel like you're not in the Philippines. The clean streets, the fresh air, the discipline, and more make you feel like you're in a different country. You're surrounded with greens and sunshine all year round. The people are hospitable and known to follow rules to maintain cleanliness and safety in the city. If you're moving to Davao to start a family, it's a great and safe place for growing children too.
5. Davao is not crowded. But it is also international
Unlike in Metro Manila where the streets are noisy and crowded, Davao is a large city but it doesn't make you feel claustrophobic like Metro Manila. And when you need to fly out of the country, the Davao International Airport is so near you don't even have to worry about traffic. In fact, there's virtually no traffic in Davao that you can get to the airport without dealing with gridlock as you would when you live in Metro Manila.
If you want to see and feel for yourself why people are moving to this part of the country and buying property, try to visit Davao for leisure first. Experience the different kind of city life here, the foods, the vibe, the scenery. Then, if you're ready to make that move and investment, search for the right property and invest in your dream home soon.