If you're an aspiring homeowner, purchasing your first property in the city can be an intimidating and overwhelming experience. You may wonder what to look out for or how to prepare for a successful purchase. But with some guidance and helpful tips, you can make informed decisions that will serve you well when buying property in the city.
1. Do Your Research on Neighborhoods and Schools
When looking at properties in the city, it is essential to consider the neighborhood where your potential home is located. Research schools, shopping centers, parks, public safety ratings—anything that plays into the quality of life. Make sure you understand what the area offers and how it will impact your lifestyle before deciding to purchase a property there. Many websites and local publications will have in-depth reviews of various neighborhoods in the city.
You can also visit the neighborhood to get a feel for what life would be like. Speak with local business owners and residents in the area. Ask questions about noise levels, safety, and the overall atmosphere. This can give you insight into what it would be like to live there long-term. Try to envision if it would be the right fit for you and your family.
2. Consider Hiring a Real Estate Agent
Hiring a real estate agent experienced in working with first-time buyers can save you time and money. An agent can help guide you through each step of buying property in the city while supporting your interests as a buyer by negotiating with sellers and lenders on your behalf. They can show you houses for sale that meet your needs and some that you may not have considered.
Real estate agents also have access to listings that are not yet public, which gives you a competitive edge in the marketplace. Additionally, their expertise can help you assess any given property's potential benefits and drawbacks to make an educated decision. Consider asking around for referrals or checking online reviews so that you can find an agent who meets your needs and has experience working with buyers like yourself.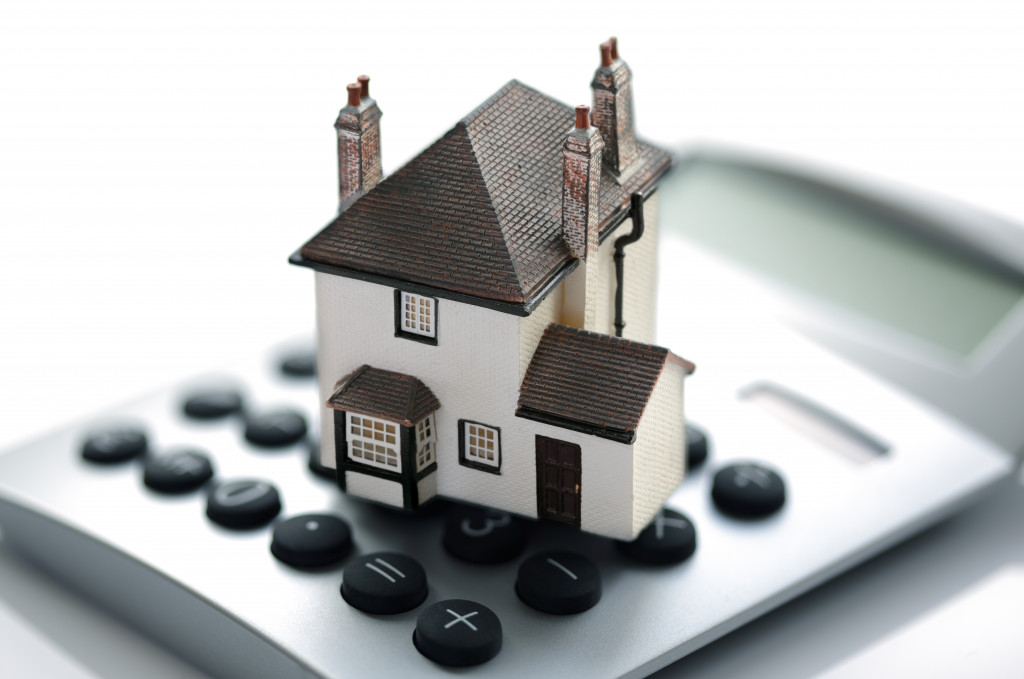 3. Understand Your Budget
Your budget is one of the most important factors when buying a home. Understanding what mortgages are available to you and how much you can realistically afford before taking out a loan is essential. Speak with mortgage lenders who specialize in helping first-time homebuyers so that you have all the information necessary to make an informed decision about financing your new home.
You also want to shop around for the best rates and terms that fit your budget. Consider additional costs like property taxes, closing costs, and home insurance. Understanding these costs well is essential so you can manage your budget and plan for the future. A good financial advisor can help you determine the best budgeting and mortgage options. They can also point you in the right direction when finding a suitable property.
4. Get an Inspection
Once you have found a property that meets your needs and falls within your budget, make sure you get a thorough inspection done by a professional. This will ensure that the house is structurally sound and that it does not have any hidden defects. A professional inspection will give you peace of mind when making your purchase.
Additionally, ensure the inspection covers all parts of the property, not just the house. Ask to see inspection reports for any outbuildings, such as sheds or garages, as well as for the land itself. Depending on the terms of the sale, you may be responsible for any repairs that need to be made. It would help if you also asked for a copy of the seller's disclosure report, which will give you an overview of any known issues with the property. This can help you identify any potential problems before signing the paperwork.
5. Understand All Contracts and Documents
Before purchasing a property in the city, ensure you understand all contracts and documents associated with the sale. Your real estate agent can help explain any paperwork or language that you don't understand. You want to ensure that you are getting the best possible terms in your contract and that all details are clearly laid out. Additionally, make sure that your rights are protected and that you understand any contingencies or clauses stated in the agreement.
If you have any additional questions, you should contact a lawyer who specializes in real estate matters. They can review the documents and ensure there are no contract issues that could potentially harm you in the future. Ask any lawyer you speak to for references as well so that you can choose the best option for your needs.
Whether this is your first time purchasing property or not, it's always essential to research, understand your budget, and hire knowledgeable professionals to help ensure everything goes smoothly. These simple tips will give you peace of mind during this significant life event. Knowing that you made informed decisions about purchasing property in the city will put you one step closer to realizing your dream of becoming a homeowner.