When it comes to real estate, there are a few different ways to make money. You can buy and hold properties, rent them out, or flip them. Flipping properties is the best option for those who want to make a quick profit.
You need to know a few things before you start flipping properties. First, you need to have some money saved up so that you can cover the costs of buying and fixing up the property. You also need to be aware of the market conditions in your area. If the market is hot, you can make much money flipping properties; if the market is slow, you may make less.
Flipping properties can be very profitable if done correctly. By doing your research and finding good deals, you can make a lot of money in a short amount of time. However, it will also require skills, knowledge, and effort. Unfortunately, you might not have all this expertise and the time to perform them. As such, you may need to hire other people to help you with the process. Here are a few you might need.
Real Estate Agent
The primary game of real estate is to buy low and sell high. To do this, you need to scout out the best deals. Unfortunately, there will be a lot of competition, so you need to know precisely where to look and who to talk to and develop negotiation skills. It will take a lot of work to acquire them quickly. Fortunately, you can seek help from experienced real estate agents. They can help you find the best deals and bargain with other buyers to get you the best price.
A real estate agent can also provide valuable market insights and advice on the best strategies for flipping properties. They can also help you navigate the legal process of buying and selling a property. If you are flipping properties, having a real estate agent on your side will give you the upper hand. You can hire one at the price of commission from the sale. However, it will be necessary to pick up the skills to make sound decisions without relying on the agent.
Contractor
Another person you need when flipping properties is a contractor. You will need to refurbish and repair the property before selling it for a profit. To do this, you need professional assistance from experienced contractors who can get the job done quickly and efficiently. They can make necessary repairs or renovations, including plumbing, electrical, carpentry, roofing, siding, masonry, and more. For larger projects, such as building an addition or remodeling a kitchen or bathroom, they may even be able to help with design work.
Hiring competent contractors can be expensive but necessary to maximize your profits from flipping properties. You'll need to vet any contractors you hire before the project begins and ensure they are licensed and insured. This will protect you from potential legal issues down the road.
Finding contractors available 24/7 for your flipping projects might take a lot of work. If that is the case, you can hire construction recruitment specialists to help you find, vet, and retain reliable contractors for your projects.
Mortgage Broker
Finally, consider hiring a mortgage broker when flipping properties. Mortgage brokers have access to dozens of different lenders and will be able to find the best loan options for your situation. They can provide you with various loan terms, such as interest rates, loan amounts, and other conditions to help you make the most of your investment.
A mortgage broker can advise you on the types of loans available and how much money you need to borrow to cover the costs of purchasing and renovating the property. Once again, it is essential to vet any brokers before signing on with them to ensure that they are reputable and experienced.
Home Inspector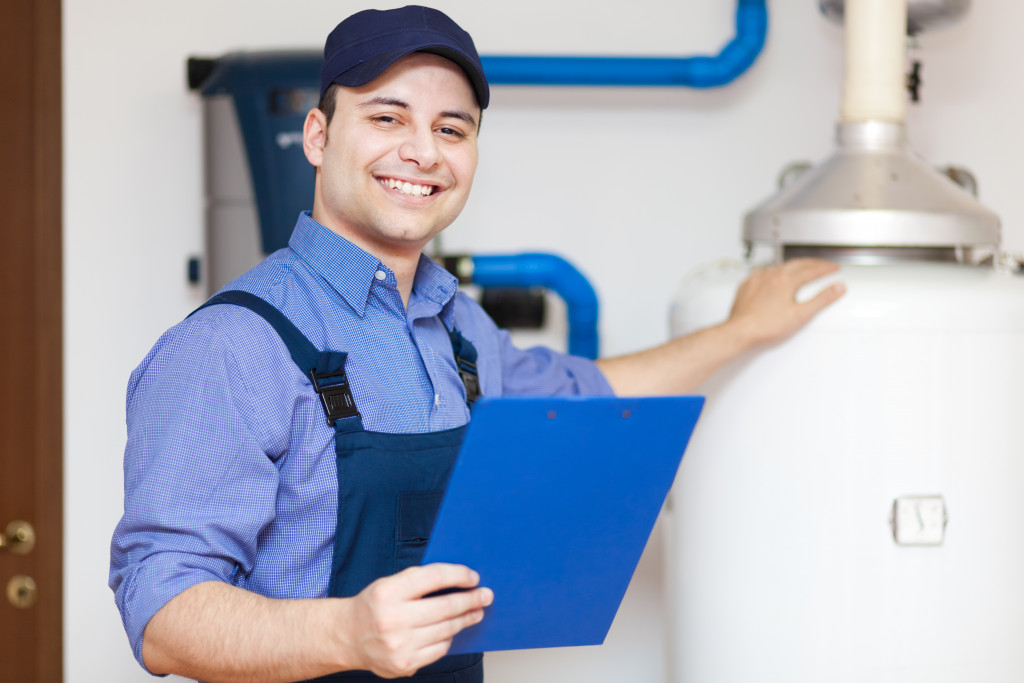 If you're considering flipping properties, it is essential to get a home inspector. Home inspectors are experienced professionals who can identify any problems with the property you're considering buying. They can identify potential issues such as plumbing, electrical, structural, and other defects before they become significant problems. A home inspector on your side will help you make the best decision regarding flipping properties.
A home inspection checklist is also essential to ensure the property is up to code and meets safety standards. A home inspector's report should include details about the property's condition, such as necessary repairs and estimated costs, which will help you budget appropriately for your project.
Final Thoughts
In conclusion, flipping properties is a great way to make money in real estate. However, it takes time, skill, and resources to succeed. As such, it is essential to have experienced professionals like real estate agents, contractors, mortgage brokers, and home inspectors on your side when flipping properties. They can provide valuable advice and expertise to help you get the most out of your investment!