Couples or families who want to settle down in a particular location often comb through real estate listings. Sometimes, they ask for help from a reliable real estate agent to find the perfect piece of land for them. There's plenty to choose from, and the prices are certainly reasonable.  Agents are more than willing to show you around different properties they think will match your needs and budgets.
However, the property you choose may not be a hundred percent perfect for you and your family. Some tweaks and adjustments may be needed here and there to reflect your personality and suit your preferences.
You can do some minor renovations or a big makeover project. When you do, remember to avoid these seven mistakes.
Lack of Planning and Not Having a Good Contractor
Evaluate your lifestyle and interests while creating your own house. Ask yourself as to how long do you plan to stay at this house? Do you plan to have more children and add extra rooms for them? Are you currently working from home, or are your kids taking online classes?
Perhaps one of the most crucial choices you will have to decide would be which contractors you will hire to guarantee that the renovation plans are carried out as planned. It's important to do your due diligence here, whether on gathering quotations, checking internet reviews, or looking for suggestions. Above all, you'll want someone with whom you can readily discuss your ideas throughout the renovation.
Awkward placement of the bedroom
The bedroom should be located quite far away from traffic and distractions. If your family members are likely to show up and leave when you are sleeping or relaxing, the master bedroom must not be close or over the driveway. It's also a great idea to have the master bedroom separate from the main gathering spaces. Preferably, your master bedroom should not share a partition with the central living area.
Having the kitchen too far away
It's troublesome to place your kitchen far from your home's main entrance. When you have to bring in groceries, it will be inconvenient to pass through all the rooms in the house before you can finally get to the kitchen.
The kitchen must ideally be located adjacent to a garage or back door and close to the dining and living spaces. Your kitchen can receive a lot of traffic. Therefore, it's ideal for keeping the foot traffic from continually traversing through the primary living spaces.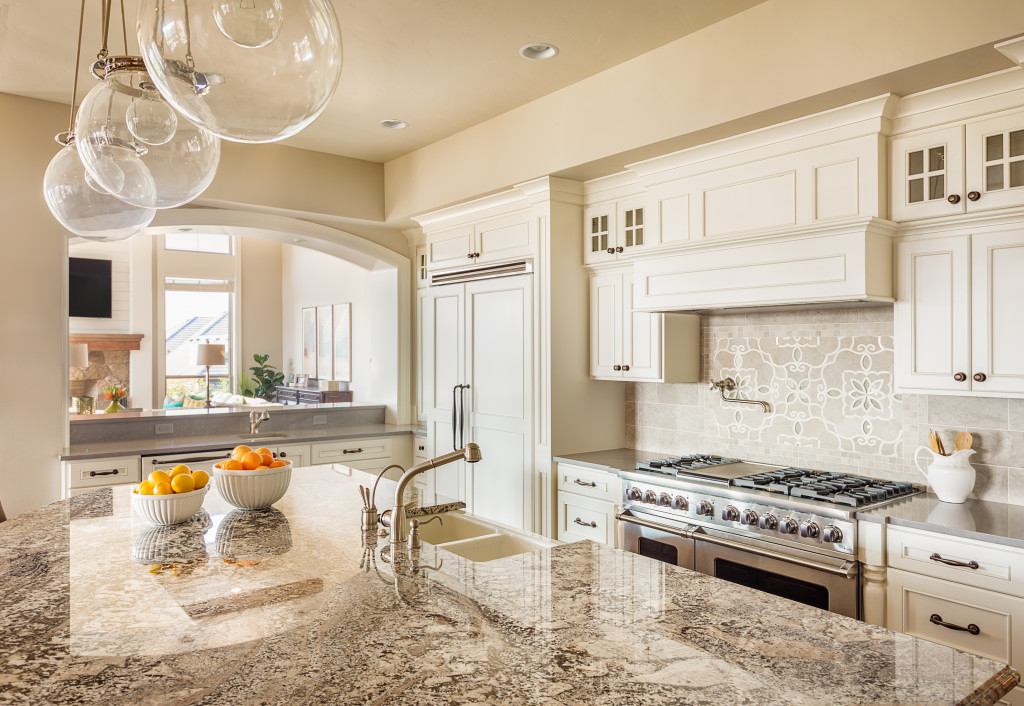 Having underutilized rooms
Adding a playroom, gaming room, or multifunctional space may sound appealing, but it only creates a space that will be meant to get used when you need it. An empty room frequently would become a disposal area for items that you no longer utilized. If you intend to add a second space, ensure that you can easily convert this space from one kind to another. For example, a sewing studio may never be utilized every time, but a sewing studio or workplace that also serves as a guest room is something you can use frequently.
Inadequate lighting
Lighting is an often overlooked aspect of a home. You need to ensure sufficient fixtures and perfectly adequate window space to enable natural daylight to reach inside the house. Even though the interior and exterior of your home are flawlessly planned, an inadequately lighted home can produce a gloomy and unwelcoming atmosphere. After your home renovation is complete, you will find that rewiring more light sources or putting in new windows is an exceedingly costly and complex process.
Ignoring your HVAC system
A poorly maintained HVAC system can lead to moisture problems and severe mold development, which can later lead to serious health issues for you and your family. You should also carefully consider the size of your units. The previous homeowner may have undersized systems that will not adequately cool or heat your house.
On the other hand, huge HVAC units will consume excessive amounts of energy. So you need to choose an HVAC system that is just right for your home.
Allowing others to tell you what you need
You should think about your lifestyle and how it will impact your house renovation plans. You are most knowledgeable about your family, as well as their habits and interests.
Contractors can give recommendations, but they should not tell you what you need or don't need. At the end of the day, it's still your house, and you will be the one enjoying this beautiful space for years to come.
Buying a home and renovating or remodeling it may be one of the most thrilling and frightening projects you will ever do. To avoid these most frequent mistakes, you should really sit down with your architect and give clear instructions on what you want and need to make everyday living comfortable and convenient.